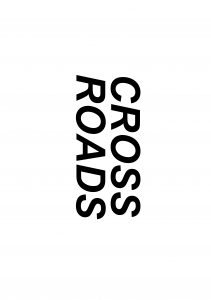 November 14-18, 2017
Salzburg
PROGRAMM
14.11 Dienstag
12 Uhr | FESTIVAL ERÖFNUNG | Mozarteum Foyer
16 Uhr | Thibault Back de Surany 'DAYS OF FUTURE PAST: EARLY AND CONTEMPORARY MUSIC IN 21ST CENTURY' | Mozarteum, Zi.4006
20 Uhr | KONZERT ENSEMBLE JVLMA (LV) | Salzburger Barockmuseum im Mirabellgarten
15.11 Mittwoch
16 Uhr | TRADITIONAL CHINESE INSTRUMENTS: OPEN WORKSHOP | Camerata Proberaum, Bergstrasse 12
20 Uhr | KONZERT ENSEMBLE NAMES (AT) | Mozarteum, Kleines Studio
16.11 Donnerstag
16 Uhr | Ye Guohui 'DRINKING WINE BY THE STREAM'S CHOICE' | Mozarteum, Zi.4006
19 Uhr | KONZERT 'CHINA RHIME II' ENSEMBLE SHANGHAI AUTUMN (CN) | Mozarteum, Solitär
17.11 Freitag
16 Uhr | Arlene Sierra 'ORCHESTRAL FIELDS AND BATTLE FIELDS' | Mozarteum, Zi.4006)
17:30 Uhr | SOUNDWALK MIT ACHIM BORNHÖFT | Treffpunkt Mirabellplatz
20 Uhr | KONZERT ENSEMBLE ŒNM (AT) | Atelier im Künstlerhaus
22 Uhr | SILENT NIGHT SESSION mit Marino Formenti | Galerie 'Das Zimmer'
18.11 Samstag
16 Uhr | Ben Lunn 'WHERE IS THE BALTIC NOW? A QUESTION OF CONTEMPORARY MUSIC AND NATIONAL IDENTITY' | Mozarteum, Zi.4006
20 Uhr | KONZERT ENSEMBLE SYNAESTHESIS (LT) | Stadtgalerie Lehen
CROSSROADS is an annual contemporary music project, organized by Silvija Čiuladytė – a Lithuanian student of Mozarteum University of Salzburg; together with The Institute for New Music Mozarteum Salzburg.
The festival aims to promote international cooperation between composition students studying in different countries. Its main goal is to make an opportunity for composers and contemporary music performers to learn from each other, to get to know different cultures and to build international relationships.
The first two years the project only consisted of a concert in Salzburg, premiering works by student composers from different countries, including Lithuania. In 2016 the festival gained a new, exchange focused profile; an ensemble from Salzburg – NAMES (New Art and Music Ensemble Salzburg) – was the guest ensemble in the international contemporary music festival Druskomanija in Vilnius, Lithuania.
The third CROSSROADS project in 2016 has evolved to a mini festival, featuring Lithuanian culture and its contemporary music scene. Therefore it was strongly supported by The Lithuanian Council for Culture and partly sponsored by international program 'Global Lithuania'. The festival was also granted support from The Institute for New Music (INM) Mozarteum Salzburg, The Music Information Center Austria as well as private sponsors.
The program of the International Contemporary Music Festival CROSSROADS 2017 includes an open workshop about Chinese traditional instruments, various lectures on composer – ensemble work, presentations of Baltic composers and their works and five concerts of professional contemporary music ensembles: 'ÖENM' (Österreichisches Ensemble für Neue Musik),'NAMES' (New Art and Musik Ensemble Salzburg), 'Synaesthesis' (Lithuania), Ensemble 'JVLAM' (Latvia) and 'Shanghai Autumn' (China).
This year's edition of the Festival will feature the music scene of Baltic countries (Lithuania, Latvia, Estonia), aiming to draw attention to the rich and very specific culture and history of the Baltics.